Some Ideas for what is available at Wild Birds Unlimited!
Our Signature Products:
Bird Feeders
Hopper Style Feeders in Wood and Recycled Plastic
Tube Feeders of all sizes
Squirrel Proof Feeders
Decorative Bird Feeders
Finch Feeders
Peanut Feeder
Suet Feeders
Seed Cylinder Feeders
Hummingbird Feeders
Oriole Feeders
Window Feeders
In the window Feeders
Hardware
Wild Birds Unlimited Advanced Pole System
Poles for mounting on deck railings
Shephard Crook Poles
Squirrel Baffles
Wall mount hardware
Long Tree hooks
Bird Baths
Heated Bird Baths
Deck Mounted Bird Baths
Free standing Baths of different sizes
Hanging Bird Baths
Water Wigglers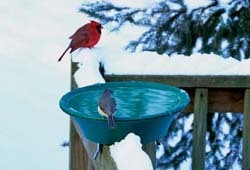 Bird Houses
for different cavity nesting birds like Chickadees, Bluebirds, Wrens, Owls and Wooducks.
Bark Butter- a Wild Birds Unlimited exclusive!
Bat Houses
For Birdwatching Enjoyment
Bird Identification Books/ Field Guides
Field Guide Covers
Bird Books for Kids
Binoculars - compact, medium and full size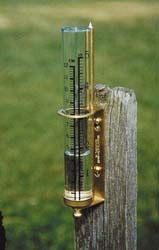 Spotting Scope
For Garden and Outdoors
Wind Chimes from Woodstock Chimes
Outdoor Thermometers
Here are some ideas to combine complimentary items to make the perfect gifts- some are obvious but others may not be.
For the Beginner- a WBU Tube Birdfeeder and a bag of quality, fresh WBU seed
plus a Bird ID chart or a beginner's Bird Field Guide.
add a WBU Basic APS Hardware Setup for a complete package!
or a Basket Suet Feeder with an assortement of different suet cakes
or a Holiday Seed Wreath to get them started
For the Novice who already has one feeder -
a WBU Quick Clean Finch Feeder, WBU Weather Dome and fresh WBU Nyger seed or Finch Mix
or a WBU Tail Prop Suet Feeder with an assortement of different suet cakes
or a WBU Peanut Feeder and a bag of fresh WBU split peanuts
or a Seed Cylinder Feeder with an extra cylinder for refill
or a WBU Basic APS Pole System to organize a new feeding station
For the more Advanced Backyard Birder
a WBU Advanced Pole System with accessory arms
or a WBU Coil Wreath Feeder to dispense whole peanuts or nesting material and refills
or a WBU Ecotough Classic Hopper Feeder on APS hardware with squirrel baffle
or a Great Quality Squirrel-proof birdfeeder like the Eliminator, Squirrel Buster Plus, Squirrel Buster Classic or Fundamental Feeders
or a feeder that provides extra entertainment- the Droll Yankees Flipper Squirrel Proof Feeder.
or a pair of binoculars and a Field Guide to Birds with a field guide cover
For the Bluebird Lover
a WBU Bluebird House, an APS Pole with squirrel Baffle
a Hanging Tray Feeder or WBU Dinner Bell Feeder with WBU Suet Snacks, good for bluebirds, or freeze dried mealworms
a WBU coil wreath and bag of nesting material
For the Oriole Lover
an Oriole Nectar Feeder, or a fruit and jelly feeder, or assorted types of fruit holder feeders
For the Hummingbird Lover
a WBU Hummingbird Feeder, a set of cleaning brushes, Hummingbird Helper Nesting Material, Hummingbird Poles
For up-close views of birds
a WBU window feeder or an in-window feeder and No Mess Bird Seed, good for tidy dining underneath windows
For the Bird Lover who already has one of our WBU Advanced Pole Systems, here is a list of accessories that are available to add on to it-
Double Crook Arms
Single Crook Arms
Deck Arms(angled instead of crook)
Decorative Branches
Fruit and Jelly Branch
Suet Feeder Cage
Side Dish Feeder
Weather Guard (clip on roof for side dish or suet cage)
EZ clip on 14" Bird Bath Ring
EZ clip on Bark Butter Feeder
APS Branch Holder (to mount a real branch onto the center pole)
Flanged side arm
APS combo arm (one center post branches out to 3)
Finials
Decorative Toppers - plain black and painted
Seasonal Toppers - availabilty varies
Bark Butter Feeder Finial Topper
NEW Seed Cylinder Finial Topper
We're always happy to help you solve your gift problems for Bird Lovers!