Latest Update after the Truck crashed through our Storefront
February - getting the floor fixed and then - WE'RE HAVING A CRASH PARTY ON FEBRUARY 11TH

January 11, 2023
The repairs to our store are all but finished. We have new windows, new wall outlets and new bricks in the wall! Oh did we miss our windows! Thank you to everyone for their patience and support!
January 2023
One more window Pain(pane) to go! If one looks in the front window, all that can be seen is our plastic divider so it looks like we are not here... BUT we ARE! Open for Business. We are supposed to get this wrapped up this week.
EXCITING NEWS!
December 15
Work has started on our windows but we have to wait for more glass. Hopefully it will be coming next week. Meanwhile we have the caution tape down. So come on in!
December 9th
We will finally be getting our windows fixed this week. We are looking forward to being able to see out the the front of the store (no pun intended!) There will be no interruption to our business hours so no worries if you see people doing construction.
November 24th This week work started on our brick wall! Hopefully soon we could have windows. Don't be fooled by the boards - we are open and have our Holiday items.
November 16
We have a plastic partition up to keep the dust down and the cold out. Repairs are set to begin this week. Because of the partition, work can take place while we are open for business. Contractors may be working on the front of the store before opening hours.
October 26
Hopefully soon we will get some new windows! Glad to be Open!
Thursday, October 13th
We are OPEN for Business!
See below for our frequently asked questions we have been fielding!
Wednesday, October 12th
The news you have been waiting to hear! We will be
Reopening on Thursday, October 13th

! The repair work has not been started yet but we have been given the ok to open as long as we steer clear of the damaged section at the front of the store. We are very excited to get back to work and to help you enjoy your birds. We are sure it will be busy so we may not make it to the telephone if you call. We will try to answer any questions right here:
FAQ -
Q. What is the condition of the store?
A. We still have the boards up on the store front but it is clean! - Please do not cross under the caution tape.
Q. Are there any damaged items that we are offering on special?
A. No, We have to hang onto all merchandise that was damaged for insurance.
Tuesday October 11th
No word yet on when we can officially open. We are still just waiting for that one ok that is very important. Stay tuned!
A shout out to the City of Warwick - They have been Great! Even the Fire personnel checked in on us a couple days after the crash!
Friday, October 7th
We have just one bit of red tape to go .....
Wednesday, October 5th
Our store is clean but not fixed yet. We are still in the waiting mode. We hope it will be soon.
Thank you to everyone!
Listen to Jane's latest Podcast on Classical WCRI
"Crash"

Previous Updates:
Saturday, October 1st
Our wonderful employees have made great progress in cleaning up all the residual dust. The rebuilding has not begun yet, unfortunately. We are anxious to get up and going again but we will have to wait for the storefront to be repaired.
If you have any coupons or post cards, please hang onto them - we won't forget about them!
The Staff of Wild Birds Unlimited in Warwick
Thursday, September 29th
We are heavy into clean up mode here at the store! You will hear a message on the answering machine if you call our phone. Lots of measurements have been taken and we are hoping reconstruction will happen soon. Thank you for your patience and support!
Make sure to heed the caution tape! There is still residual glass on the sidewalk. We hope to be open soon! We don't know when that will be.
Thank you!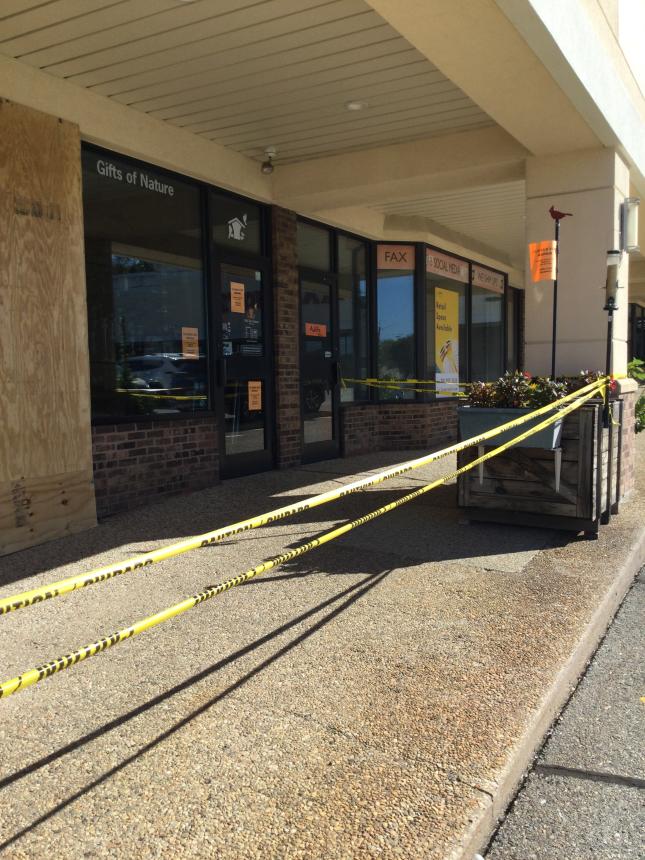 Monday, September 26th
The store is temporarily boarded up so the windows can be fixed and the mess can be cleaned up. We continue to be thankful that no one was hurt and have received tons of well wishes and support from our wonderful customers.
FYI - We have also shut down our online shipping and curbside pick-up until we are ready to open again.
Thank you to everyone for your support!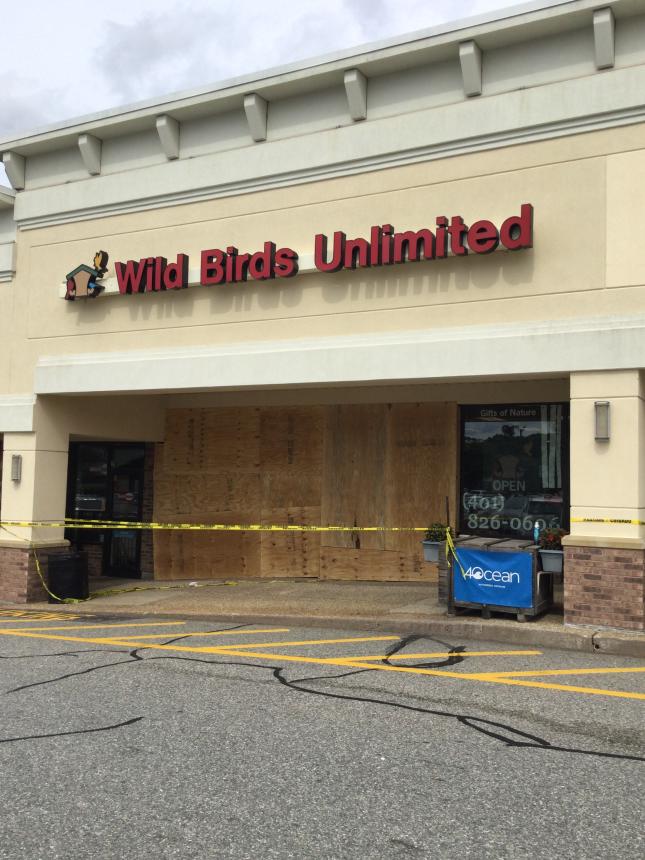 September 24th
Saturday evening after we closed for the day, a vehicle came crashing through the front of our store.
Thankfully no one was hurt!
The damage is pretty bad but we know our customers will have hungry birds to feed. We hope to have the store open as soon as possible.
We will keep you posted on our progress through this web site, Facebook and emails.
Hours on the web site side menu may not be accurate since they can't be updated as fast as this main page. Hope to be back open soon.
Thank you for your support!