1000 Bald Hill Road Ste 3
Warwick, RI 02886
In Trader Joe's Plaza

(401) 826-0606
Monday - Friday


(check our home page to make sure)

10:00 am - 6:00 pm
Saturday
9:00 am - 6:00 pm
Sunday
11:00 am - 4:00 pm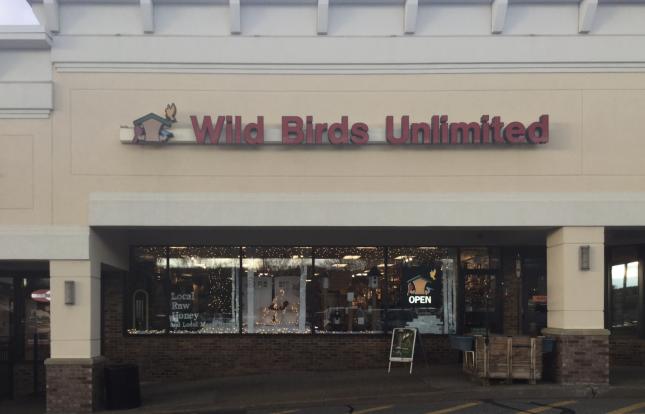 Richard and Jennifer Del Sesto Franchise Store Owners
View Our Store Site
As we continue to have staffing problems to cover all hours at our Warwick location, we will be updating our hours every week. We are very lucky that none of our staff has fallen ill but we do observe the rules for quarantine and keeping our extended families safe who may be more vulnerable to COVID.
Wild Birds Unlimited in Warwick is also following the RI guidelines for retail store safety; Cleaning, and dissinfecting surfaces in the front and back rooms of our store for both your safety and ours.
Hours
Friday, January 15th 10am-6pm
Saturday and Sunday remain our usual open hours.
If we shorten our hours, we realize this is an inconvenience and are trying our best to cover all hours with shorten staff.
Thank you for your support.
The Staff of Wild Birds Unlimited in Warwick
WBU Warwick Store Update
Please limit your party shopping numbers since we can have only 4 individuals at a time
4 customers is the maximum we are able to help in the store at one time
Customers are required to wear a face mask in order to come into the store.
We are still taking phone orders for curbside pick up. Please do not wait till you are in the parking lot to call as there may be a line of customers ahead of you.
There are a few items that are not available due to back orders from manufacturers. Also some that supply parts to fix feeders under warranty
Please call ahead of time if you need a feeder fixed so we can determine if you should bring it in or wait for a call. As always, we need you to clean your feeder throughly before bringing it in.(We are still waiting for some very important pieces to fix a couple of our best selling feeders)
From everyone at Wild Birds Unlimited we urge you to stay safe and respect social distancing guidelines.
Thank you from the staff of Wild Birds Unlimited in Warwick.
---