1000 Bald Hill Road Ste 3
Warwick, RI 02886
In Trader Joe's Plaza

(401) 826-0606
Open Today Until 6:00 pm
| | |
| --- | --- |
| Monday | 10:00 am - 6:00 pm |
| Tuesday | 10:00 am - 6:00 pm |
| Wednesday | 10:00 am - 6:00 pm |
| Thursday | 10:00 am - 6:00 pm |
| Friday | 10:00 am - 7:00 pm |
| Saturday | 9:00 am - 6:00 pm |
| Sunday | 11:00 am - 4:00 pm |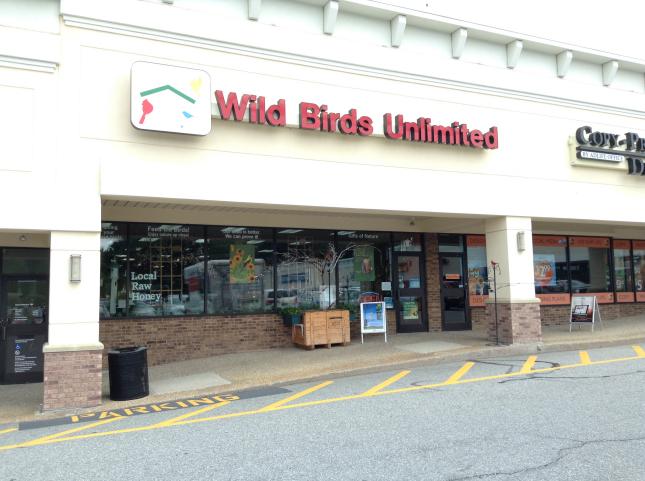 Richard and Jennifer Del Sesto Franchise Store Owners
View Our Store Site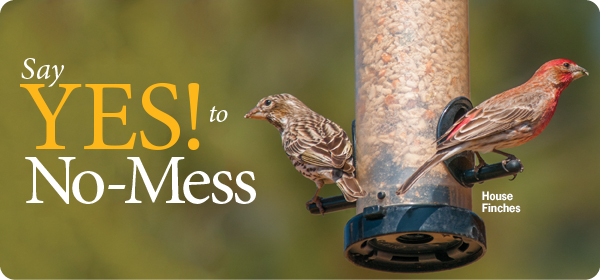 No Shells. 100% Edible.
Our unique No-Mess Blend is a tidy feeding solution that is perfect for attracting a wide variety of birds. It features seeds without shells and is especially great near flower beds, patios and decks.
Pound for pound, our No-Mess Blend is the best value because you do not pay for uneaten seed waste. The birds eat everything.
For a limited time, when you spend $60, we'll give you a 5 lb. bag of No-Mess Blend Free.
Spend $60; Get 5 lbs. of No-Mess FREE*
*Valid only at the participating store(s) listed. One discount per purchase. Offer not valid on previous purchases or sale items. Offer valid in-store only NOW thru 1/15/18. Mention that you saw this offer on our web site before checking out your items.

So what's new at the store in 2018?
Well what isn't new is the price of our 20lb bags of bird seed!
As a matter of fact, a 20lb bag of our bestselling No-Mess Blend has gone up in price a grand total of $2 in 4 years, and a bag of Black Oil Sunflower Seed has not increased in 6 years, even though the cost to us has increased. And it's not just bird seed where we have absorbed price increases. Another of our most popular items is the Naturally Nut Suet Dough Cylinder. In 2013 the price of a cylinder was $8.99. In 2018 we are proud to confirm the price is still $8.99 (and 15% less for DSC Members)…
But back to what's new in 2018.
For one thing, there will be more store events than ever, including community service activities for the entire family and the upcoming Great Backyard Bird Count, to name a few.
Possibly the biggest news of all in the new year will be the rolling out of a convenient online shopping option! As always, we hope you will come see us at the store, but for the days when you just can't make it in, there will be a cost effective, online alternative available. So stay tuned for much more to come about this exciting addition!
So enjoy your Birds in this New Year, which incidentally is The Year of the Bird!
---