Why it's a good idea to think Christmas now…
Typically, at Wild Birds Unlimited in Warwick start to plan for holiday shopping trends for our store around August. We choose a Holiday theme, purchase gift bags and wrapping paper and pre-order stock and nature related gifts. That was 2019.

In 2020, companies shipped whatever they had on hand considering worldwide shutdowns and layoffs. Ordering was limited but continued using previous protocols.

In 2021, nothing is the same as it was. Supply chain challenges are forcing us to handle ordering very different from before. We have daily and weekly updates from our vendors because of their own supply chain problems. Not everything we have had historically is available and we may not get some items that we have been waiting for at all. What we do know is Bird Seed itself is not going to be an issue at all.
With all these factors, we have already been thinking of Christmas. We've been getting gifts in earlier and advising our customers to think about holiday shoppin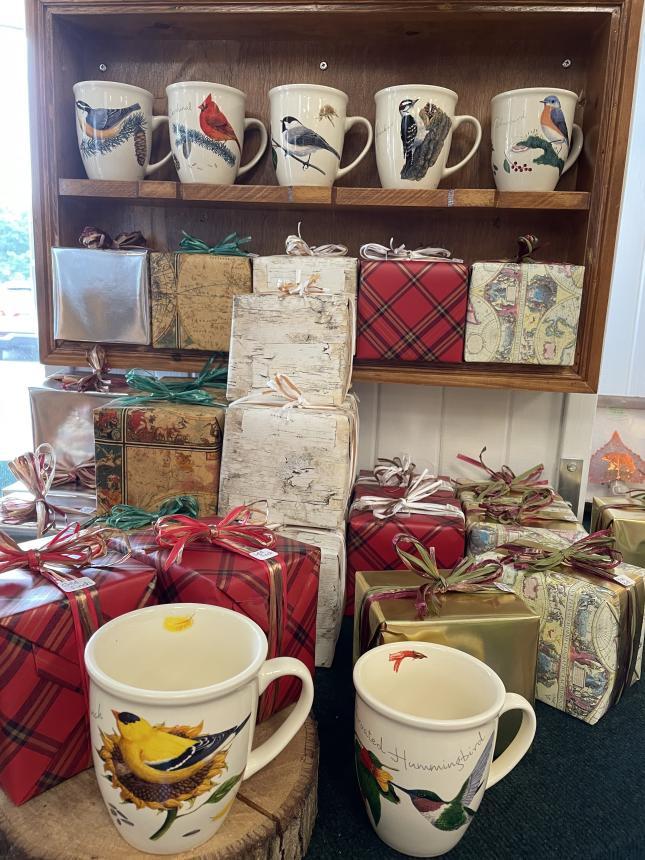 g now because we can't guarantee what we'll have come holiday time. Yes, it is that bizarre but considering the obstacles we have encountered, we have planned ahead, order ahead, and tried to avoid the rush for things that may not be available this fall.

One example of our early ordering is bird coffee mugs, a very popular gift item. Even in normal times they can run out of stocked during the holidays. Considering today's supply chain shortages, we stocked up and have them available already gift wrapped. We also have puzzles books and chimes, and we ordered lots of the popular Rhode Island fir needle candles.

At this unsure time, we think it is prudent to keep you informed as much as we can. We've been thinking ahead so that perhaps you can, too.