March 2022 - Three eggs in the Nest!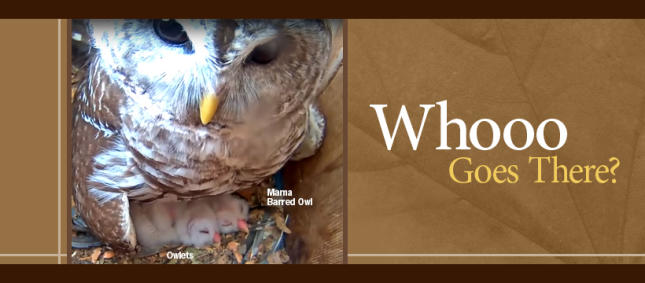 Watch the Wild Birds Unlimited Sponsored Barred Owl Nest Cam!
Once again the Mother Barred Owl has returned to use the nest box located in Indiana. Last year there were two nestlings successfully fledge from the nest box. This Momma owl may, or may not be the owl that we have been seeing for years but this seems to be a great location for raising an owl family!
Stop by often to watch the live streaming video from TWO CAMERAS at the nest box site 24 hours a day! One camera is placed inside the nest box and one is outside so you can see the owls coming and going.
Click Here to launch the live stream of Owl Cam.
Visit All the Cornell Live Bird Cams
With more updates on WBU.com