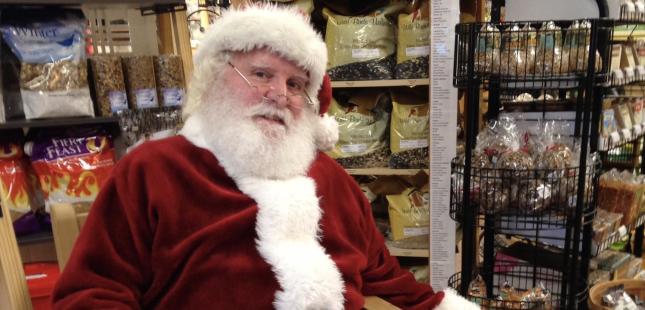 Twas a warm summer's Day, as I worked in the store, Customers were shopping so their birds could eat more. Things were rather quiet as I put out bird seed. In walked a gentleman, I could hardly believe! He was the spitting image of Santa in his warm weather gear!
I ran to the back room, neigh I thought I was heat stroked, Come quickly I whispered to the other folks. Behold the visiting man in the red! He's shopping for presents right here in our store! I never saw such a Santa before!
(And that is how we got know our friend Santa that loves to feed the birds!)
Stop into our store on Friday, November 29th and take a photo during our Fill-a-Bag Sale!
Selfie with Santa 11am to 2pm.